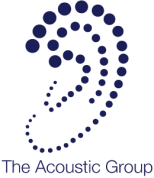 The Acoustic Group was formed to provide specialised services and research in Acoustics and Vibration and draws on the considerable experience of Mr Cooper from his position from 1982-1995 as Principal and Partner of James Madden Cooper Atkins and from 1995-2003 as Principal of Steven Cooper Acoustics. His particular areas of acoustical expertise include machine and vibration monitoring, acoustical design of auditoria, studios and entertainment venues, traffic and helicopter noise, laboratory instrumentation, precision analysis system, wind farm assessment, legal assignments and expert witness.
He has considerable experience in vibration measurement and assessment in industry for both Machinery Operating Condition and Occupational Exposure Levels.
His experience in the measurement and assessment of noise emission from industry and licensed premises is extensive having produced numerous assessment reports and noise control designs for clients, statutory bodies and courts. He has been an invited Guest Lecturer on Noise Assessment to NSW Policy Academy for their Noise Familiarisation Course, various NSW Police Licensing Commands, a guest lecturer for the Faculty of Architecture at the University of NSW, and a lecturer on noise issues for seminars/workshops run by the Australian Industries Group, the Australian
Environment Network and NEERG Seminars.
He is the acknowledged leader in the measurement, assessment and design of helipad/heliport operations, military aircraft noise assessments, and is a major contributor to various Australian Standards. Mr Cooper is the recipient of an Engineering Excellence Award in the Environment Category from the Institution of Engineers in 1997 for the TRW No. 2 Forge Project.
Projects in which he has been involved include the ICI Botany Complex (Noise and Vibration), APM Matraville Paper Mill (Site noise control), Manildra Flour Mill, Sydney CBD, Granville & Gosford Heliports, ANEF Validation and NPD testing for F111, FA-18, JSF aircraft, Iroquois, Squirrel, Sea King, Sea Hawk, Blackhawk, Super Seasprite, Tiger and MRH90 helicopters, acoustical assessments for Licensed Premises, Studios, Auditorias etc.